Yup! Definitely a trap.
Ah well. You can't win 'em all.
Yesterday was Memorial Day here in the states, so I'm hoping all my U.S. readers got some much needed respite this past weekend. Maybe the latest page of The Canon of Vangel will ease the transition back to the working world!
I also wanted to make sure that everyone knows that today is the last day of the May Member Drive! While you can certainly join at any time, everyone who signs at any level up by midnight tonight will get this choice bundle of digital comics absolutely free.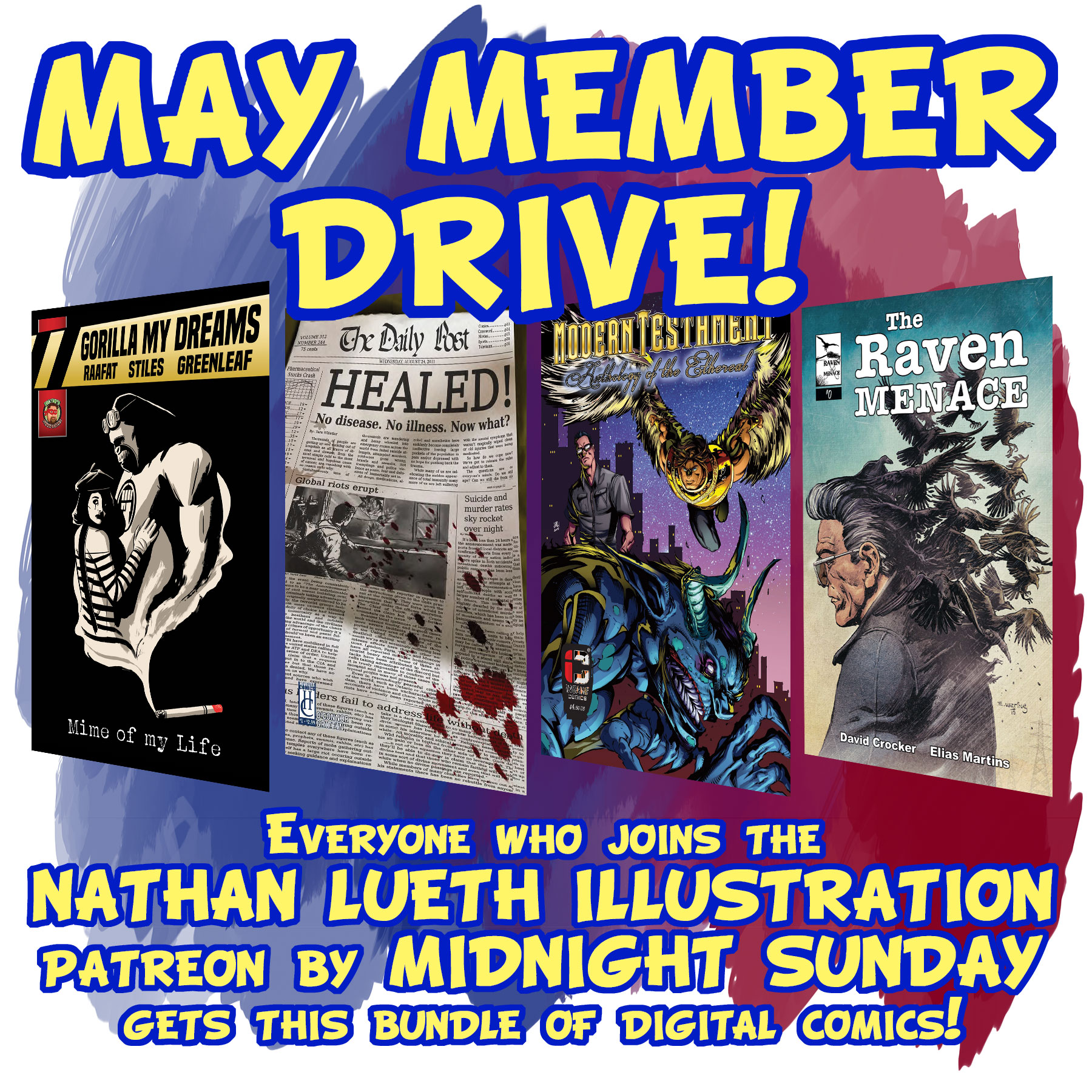 Not only that, but you'll also get entered into a drawing for a free art print, and you'll get to read the next page of the Canon of Vangel before anyone else.
If you like the art I make, if you think it's worth a couple bucks, if you like bonuses and extras, then I hope you will CLICK HERE and become one of my Patreon Pals.
Hope everyone had a great break!
Till next page, be good!
But not too good 😉
- Nathan